Leverage The Marketing Value Of Your Google Maps Business Listing
As certified Google Trusted Photographers, we can create an interactive tour showing off your business interior, tied to your maps listing, and upload it to your Google Street View listing. They will host it at no charge to you. When prospective patrons search and find your location on the web they will have the option to take a virtual tour inside of your business.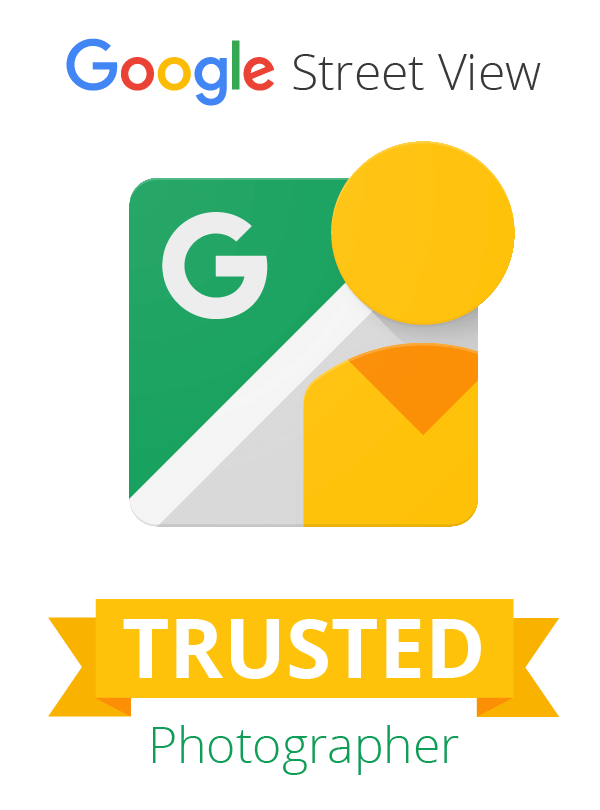 What Google Street View Tours are About!
Build trust with a high-quality virtual tour that lets people experience your business before they visit you. These immersive virtual experiences inspire greater confidence among prospective guests and patrons. Your prospective clients will spend more time on your maps listing viewing your tour on the web. This will raise your ranking in Google's search engine compared to your competitors.
We will shoot 360° photos to represent your business accurately and attractively. Our 360° Virtual Tour prices are based on the number of photos your business requires to be displayed in sufficient detail. It is necessary to shoot a 360° photo every 3-9 feet to obtain such detail. Each photo shoot is allocated the number of photos required to accomplish that.
All pricing is a one-time fee, no monthly hosting fees are charged by Google. Our pricing will include a complete photoshoot for your 360° Virtual Tour, post-production editing, composing the tour, and publishing to it your Google maps business listing. You will own the copyright and have unlimited rights to distribute your tour. We will come and see your space to give you an accurate price.
You may post your tour on your own website as well (hosting fees may apply for your own web site). We will provide you all of the necessary files to do so. If you need help we will consult with you and your web developers.
How Google Street
View tours work!
Google Street View Tour Benefits